"I'm letting go"

There's a lot of wisdom in this post from the good people over at PktFuel, creators of the DVO app.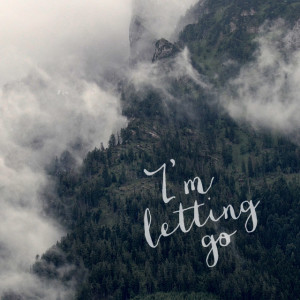 September 2
Brothers and sisters, I do not consider myself yet to have taken hold of it. But one thing I do: Forgetting what is behind and straining toward what is ahead, I press on toward the goal to win the prize for which God has called me heavenward in Christ Jesus.


Phil 3:13 (NIV)

John Mayer writes, "When you're dreaming with a broken heart, the giving up is the hardest part…" I love this mans music and insight into human emotion. And he's right… sometimes forgetting what is behind is a great challenge. The what ifs, if onlys, should haves, could haves can eat your heart and the joy right out of you.

At this stage of my life, I've built up a fairly big 'what if' pile. I've been thinking a LOT about the past this week - recent and distant - and the decisions I've made that have placed me directly here in this moment - things that I've had no control over, and the moments that were completely me. These thoughts started chewing me up.

Then I heard the voice of God in a still moment whisper to my heart "let it go…" He wasn't singing the song from 'Frozen' by the way… ha! He was gently encouraging me to leave the past where it is and move on.

Some of my letting go was hard. Is hard. Things I wished were different, chances I wish I took, people who live in my past and not in my present, memories that I consume for good or bad reasons… I had to say goodbye. Of course, all of those things have made me who I am today and have brought me to this place, so I can't completely disregard them, but I can diminish the power of the past over my present and future.

So I've been burying some hurts, removing some memories and ideas that were growing like cancers on my heart, and allowing Jesus to fill me with the joy of this moment and the hope of tomorrow.

Stop looking backwards with regret… Don't dream with a broken heart… Be thankful and press on to hope, lean into Gods strength, squeeze every drop out of today and then do the same tomorrow - dream with purpose and wonder. Don't dwell in yesterday, live fully in the now and reignite your hope for tomorrow.
Privacy: This service is not intended to encourage spam. The details provided by your friend have been used for the sole purpose of facilitating this email communication and have not been retained by Alphapod. Your personal details have not been added to any database or mailing list. © Alphapod 2014. All rights reserved.


Sent from my iPhone